#StayingBotheredStories: Young Adult Cancer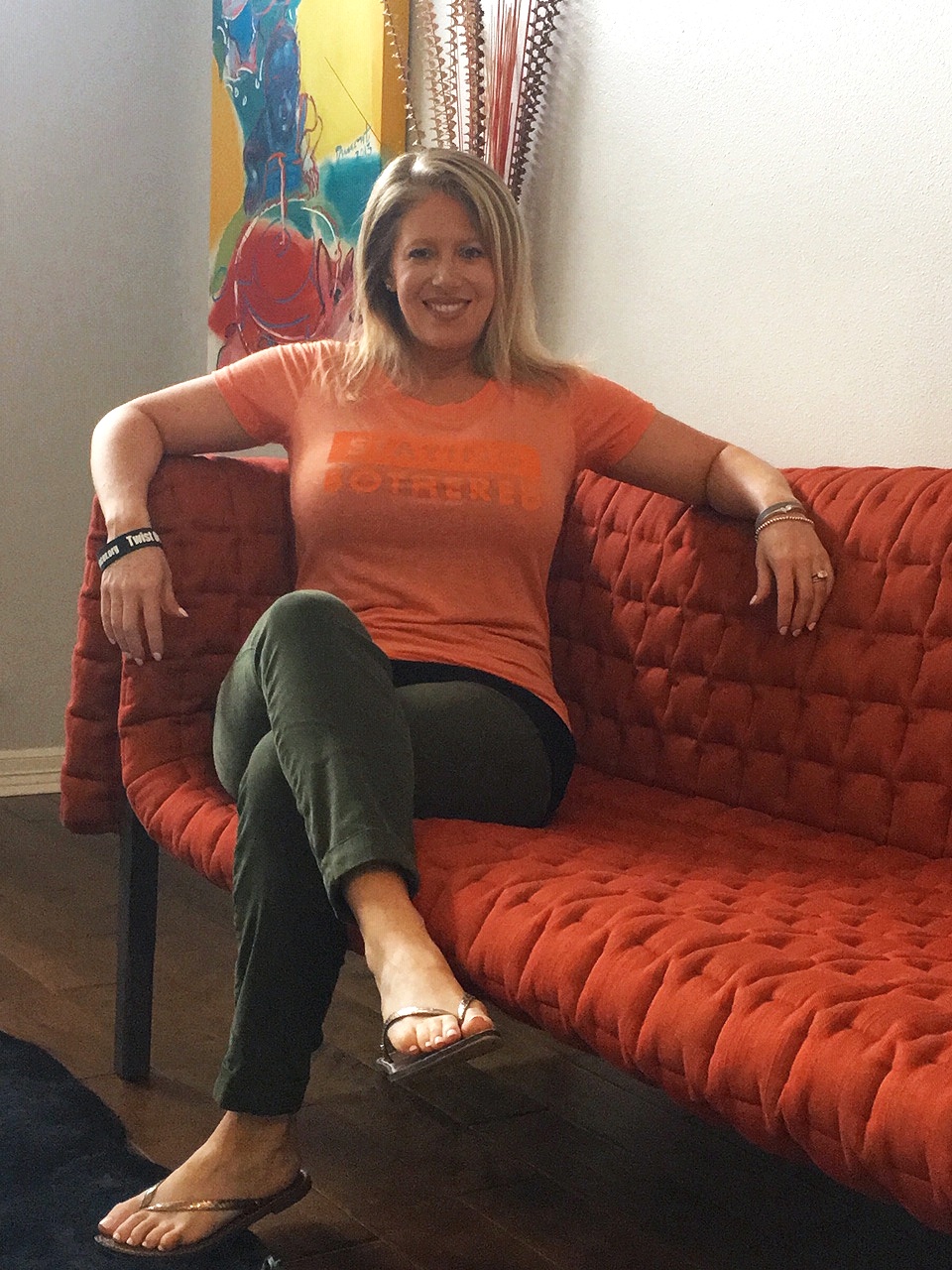 "My name is Alana Dugandzic, and I'm staying bothered about young adult cancer. I am currently on the board of my most favorite non-for-profit organization, Twist Out Cancer, and am the Event Chair for our inaugural signature program here in Austin, TX, Brushes with Cancer. As a two-time cancer survivor, I know firsthand that physically overcoming the battle with cancer is only part of the battle. The "scar" that is left psychologically once you've heard the words "You have cancer" is an entirely separate issue one must overcome once they are deemed "non-active cancer present". Twist Out Cancer focuses on giving those touched by cancer the ability to share their stories in unique ways, because they believe that by sharing your journey, you will have unforeseen connections with others, and that will give you an opportunity to start mentally healing. I was lucky enough to learn about Twist Out Cancer and its main program, Brushes with Cancer, seven years ago when I was chosen as a participant in Chicago, IL. The experience of being paired with an incredible artist who I was able to vulnerably and judgement-freely open up to tell my story so that she could use it as inspiration in creating a magnificent piece of artwork was exhilarating. Seeing my story told through her eyes in a masterpiece reveled in front of my family and closest friends was transformational. I was able to harness strength from the one thing I was previously most ashamed of and embarrassed by, and now wear a badge of honor for overcoming my struggle.
I am so lucky to now have the opportunity to give this remarkable gift to 26 cancer survivors here in Austin, TX and give them the voice they so desperately need, whether they know it or not. Furthermore, I now get to meet the strongest and most inspirational individuals regularly, and that is a gift in itself."